Internet catalogue 2012
ÜLKER Ś ISTANBUL GIDA DIS TIC. A.S.
ŁMEAT-ŁUKÓW S.A. MEAT PLANT
Purchase and slaughter of porkets and beef cattle. Cutting pork and beef. Production and distribution of meats, cold meats, finned meat and fats.
ŁUŻYCKIE PRALINY" SP. Z O.O.
Our company is one of the biggest importers of marzipan in Poland. We specialize in marzipan products, chocolate confectionery, Private Labels for known retail chains.
1 MAY, ĐONFECTIONARY FACTORY
1-▀ ╠└╩└đ╬══└▀ ╩╬╠¤└═╚▀, ă└╬
1C-RARUS
Phone: +7 (495) 223-0404, 231-2002
Address: Moscow, Russia
E-mail: 1c@rarus.ru, tkpt@rarus.ru
Web: http://www.rarus.ru
Country: Russia

5 OKEAN
A-SPIRITS
A-T TRADE FOOD & BEVERAGES

Phone: +7 (495) 589-2010
Address: Moscow, Russia
E-mail: info@at-trade.ru
Web: http://www.kusochki.ru, www.fruiting.biz
Country: Russia

AALTO
AB EARTH FLAVORS
AB-MARKET TRADE, LTD.
ABATOR
ABC
ABIPECS
ABP INTERNATIONAL, IRELAND
ABP International Ireland specialise in the supply of prime Irish Beef and beef offalĺs both fresh and frozen to manufacturers, retailers and food service specifications.
ABSHERON-SHARAB
ABZAL I KOMPANIYA, POLNOE TOVARISHCHESTVO
ACC, LTD.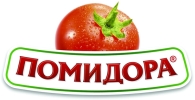 Phone: +380 (564) 99-09-09
Address: Dnepropetrovsk Region, Ukraine
E-mail: office@pomidora.com, ukraine@pomidora.com
Web: http://www.pomidora.com
Country: Ukraine

ACEITES ABRIL, S.L.