ECO BIO Center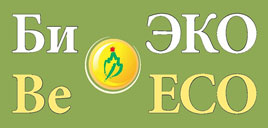 International ECO BIO Center
invites you to visit its stand at
the Prodexpo International Exhibition
Expocentre Fairgrounds, Moscow, December 11-15, 2012
The Prodexpo International Exhibition is the largest annual food trade fair in Russia and Eastern Europe. Over 17 years it has determined the development of the Russian domestic food industry.

ECO BIO SALON offers:

presentation of the best companies and eco-bio goods from different countries at the same place and time with common brands

participation in a conference to promote eco-bio goods in the Russian market

further cooperation with the International ECO BIO Center in distribution of eco-bio goods in the Russian market

placement of advertising and promotional materials in the BE ECO magazine which is published in three languages, Russian, English and French, and is distributed during many Russian and international exhibitions, forums and other public and commercial events, as well as in many medical, health care, trade organisations, hotels, etc.
Director of International ECO BIO Center
biocenter_ru@orange.fr
Tel.: +33 (0) 9.64.16.68.06
European office:
Tel: +33.(0) 9.64.16.68.06
France, 2, Luneville,
Pontivy
Russian office: Moscow, Leningradskoe a. 61/1,
Tel.: +7.495.785.43.13; +7.495.721.04.77 (ext. 107)