News
07 / 02 / 2018
Prodexpo 2018 participants and visitors concerned about the issues of organic products and healthy food
Healthy food is widely presented at the Prodexpo 2018 international exhibition held at Expocentre Fairgrounds. The annual EcoBioSalon has been organized for the fifth time already and greatly expanded this year. The Salon participants were about 100 companies from Belarus, China, Greece, Italy, Latvia, Lithuania, and Russia. The Salon features a lot of new organic products showcased at the trade show for the first time.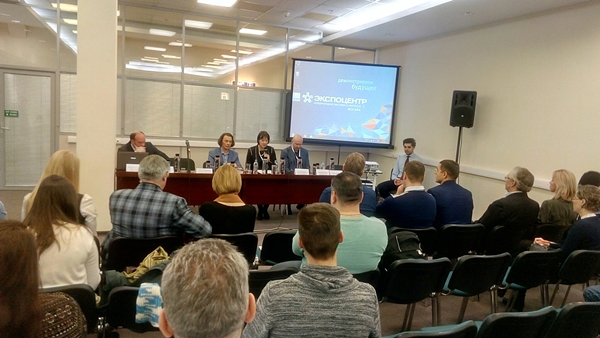 The organic specialists not only evaluated new products but also discussed relevant issues at the conference on the Current Organic Market in Russia. Development Prospects. It was organized by the International ECO BIO Centre, the Institute of Organic Agriculture, and the Russian Organic Union.
Yulia Mikula welcomed the conference participants on behalf of the EcoBioSalon organizers and said that organic food was of great value and formed the basis of a healthy, long and active life. Today, retail chains understand it as well. It is very important for them to have environment-friendly products on their shelves which are more sought-after by solvent and active part of the population. According to the expert, the potential for development of green food companies is great.
The conference participants discussed the experience in organization of "the organic shelf" in Russia and abroad and some peculiarities of dealing with organic products in retail, standards of production, processing, storage, and many others.
Press Service, Expocentre AO
---