OFFICIAL GUIDE 2017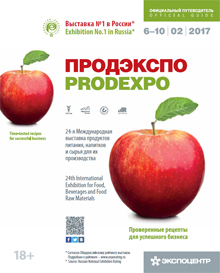 OVER 20 YEARS OF LEADERSHIP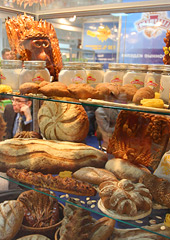 Prodexpo – an ever growing and constantly developing exhibition!
For more than 20 years, the amount of exhibition space rented and the number of exhibiting companies have increased by five times!
For more than 20 years, Prodexpo has illustrated:
the highest quality foodstuffs manufactured by global market leaders;
innovative food products:

organic, dietary and functional foods;
high-tech foods (new!!!): convenient food, premium fast foods, dehydrated foods, frozen foods, and vacuum packaged foods;

high-tech equipment for trade and public catering;
innovative materials, equipment and projects for food packing.