Press & Post Releases
03 / 03 / 2020
Post Show Report PRODEXPO 2020
27th edition of the International Exhibition for Food, Beverages and Food Raw Materials
Today, Prodexpo is the main and most respectable trade show of the food industry in Russia and Eastern Europe. It is a source of the most relevant information about market trends.
According to the Russian National Exhibition Rating (www.exporating.ru), Prodexpo is Russia's most effective exhibition and platform for food and beverage manufacturers to show their products and achievements, generate sales leads and partners, exchange experience, and get feedback from consumers.
Dates: 10–14 February 2020
Venue: EXPOCENTRE Fairgrounds, Moscow, Russia
Organised by EXPOCENTRE AO
Supported by the Russian Ministry of Agriculture, the Russian Ministry of Industry and Trade
Under auspices of the Russian Chamber of Commerce and Industry
Exhibition area: 100,000+ gross sq m
Unique visitors: 68,647 from 115 countries (+2.6 compared to 2019)
Total number of exhibitors: 2,664 companies (+10.2% compared to 2019)
Russian exhibitors: 1,853 companies (+9.8 compared to 2019)
Countries: 73 (this year's newcomers were Venezuela and Uganda)
Foreign national pavilions: 30 countries (Argentina, Armenia, Azerbaijan, Belgium, Brazil, Chile, China, Croatia, Cuba, France, Hungary, India, Indonesia, Italy, Latvia, North Macedonia, Moldova, Poland, Portugal, Serbia, South Africa, South Korea, Spain, Sri Lanka, Tajikistan, Thailand, Turkey, Uruguay, Uzbekistan; the Philippines had its first national pavilion at Prodexpo)
Russian regional pavilions and group stands: 47 (25 newcomers: the Republics of Adygea, Buryatia, Dagestan, Kalmykia, Karelia, Mordovia, Chechen, Kabardino-Balkar, Karachay-Cherkess, Khakassia, Mari El Republics, Arkhangelsk, Belgorod, Bryansk, Chelyabinsk, Kaliningrad, Leningrad, Moscow, Rostov, Samara, Saratov, Voronezh Oblasts, and Kamchatka, Krasnodar, and Perm Krais)
General exhibition sponsor

Official exhibition sponsor, gala event sponsor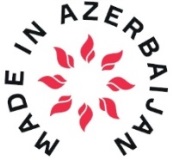 Strategic media partner

"Over the years, Prodexpo has gained a reputation as the largest national and international food exhibition and has become one of the most outstanding and awaited events for a great number of food industry enterprises."

Nikolay Kharitonov, Chairman of the Russian State Duma Committee for Regional Policy and Problems of the North and Far East
This year's Prodexpo stands out not only in terms of record numbers but also in terms of contents. Watch the official opening ceremony>>.
Prodexpo 2020 participants, visitors and organisers were congratulated on the exhibition opening by Chairman of the State Duma Committee on Regional Policy and Problems of the North and the Far East Nikolay Kharitonov, First Deputy Chairman of the Federation Council Committee on Agrarian and Food Policy and Environmental Management Sergey Lisovsky, Deputy of the State Duma of the Federal Assembly of the Russian Federation Valery Skrug, First Deputy Chairman of the Government of the Stavropol Krai Nikolay Velikdan, Agriculture and Food Minister of the Moscow Region Andrey Razin, President of the Russian Chamber of Commerce and Industry Sergey Katyrin, EXPOCENTRE Director General Sergey Bednov, First Deputy Chairman of the Council of Muftis of Russia and the Spiritual Administration of Muslims of the Russian Federation Rushan Abbyasov, President of the Moscow Chamber of Commerce and Industry Vladimir Platonov, Advisor to the Head of the Federal Veterinary and Phytosanitary Surveillance Service Lyudmila Abramova, Ambassador Extraordinary and Plenipotentiary of the Republic of Azerbaijan to Russia Polad Bulbuloglu, President of the Brazilian Trade and Investment Promotion Agency Sergio Ricardo Segovia Barbosa, Director of the ICE Moscow Office Francesco Pensabene, heads of diplomatic missions of Afghanistan, Moldova, Mongolia, Sri Lanka, Tunisia, Turkey, and Uruguay, representatives of industry associations, and other officials.
During a VIP tour around the show, all participants highly rated the quality of showcased food and beverages. Watch a report about the VIP tour>>
Italian Agriculture Minister Teresa Bellanova paid a visit to Prodexpo 2020. She had a tour around the Italian Pavilion and highlighted the importance of the trade show for Italian companies. "Hopefully, our countries will eventually deal with the restrictive measures so that consumers are not deprived of quality products," said Ms. Bellanova.
Show highlights and product sectors
The main trend of Prodexpo 2020 was expansion of Russian companies into export markets and development of Russian regional brands. This year, more than 500 companies from different regions of Russia exhibited products intended for exðort.
The trending product sectors of Prodexpo 2020 were the functional nutrition (110+ companies from Argentina, Belarus, Hungary, Italy, South Korea, Kyrgyzstan and Russia), products for HoReCa (100+ manufacturers from Hungary, Indonesia, Italy, Russia, San Marino and Serbia), and Prodexpo Organic. Certified organic products were showcased by more than 85 companies from Brazil, Germany, Italy, Latvia, Russia, Serbia, Spain, Thailand, and others.
All 30 product sectors have performed very well.
This year, one of the richest showcases was ProdexpoWine with 366 companies from 38 countries. Largest manufacturers, importers and distributors showed wines, brandies, and other types of alcoholic beverages.
The sectors of Groceries. Cereals. Pasts. Spices, Kitchen Herbs (+11% exhibitors compared to 2019), Dairy Products, Cheese (+9%), Juices, Water, Soft Drinks (+34%), Healthy Nutrition (+12%), Canned Food, Sauces, Ketchups (+6.5%) and Ingredients, Food Additives, Raw Materials (+31%) have grown the most in 2020.
Other growing sectors were Confectionery. Snacks. Nuts. Dried Fruit. Bakery (481 companies from 28 countires, which is +8% compared to 2019), Meat and Meat Products. Cooked Meats. Poultry, Eggs (120+ companies from 12 countries), and Tea and Coffee (120 companies from 14 countries).
Prodexpo Pack&Technology offered fresh ideas, packaging solutions and ready-to-use packaging for any need and taste, including packaging for special occasions and Christmas/New Year celebrations.
Several special projects, including some new ones, attracted a lot of attention of the industry professionals.
This year's premiere was the Street of Retail Technologies project with the latest optimization solutions for retail chains and stores such as business process automation, gamification solutions for staff training, LED equipment, and shopping carts and packaging.
The first Counselling Centre for Refrigeration Technology, which was organised with assistance from Rossouyzkholodprom, helped the exhibitors and professional visitors, manufacturers, buyers and distributors, to find required refrigeration units and equipment to avoid product loss, preserve and deliver food and beverages from the point of production to shop counters and consumers.
The Wine from Russia project was created to support winemaking in Russia. It offered 19 educational workshops and master classes devoted to Russian wine growing and divided by the following topics:
– The Russian winemaking. Grape varieties and regions
– The Russian winemaking. Sparkling Russia
– Terroirs as illustrated by wines of the Krasnodar Krai
– Indigenous grape varieties of Crimea
– International grape varieties in the Taman region
The Employment Centre generated a lot of interest among industry professionals, both employers and prospective employees. Companies from Russian regions were especially active in the Centre.
The Retail.ru studio, the industry's largest portal, offers both exhibitors and visitors to make a short video about their companies or projects. All videos will be published on the official page of the Retail.ru Business Center.
The industry's largest portal, Retail.ru, offered both exhibitors and visitors to make a short free-of-charge video about their company or project. Every day a special studio had more than 30 video interviews recorded. Over the whole exhibition period, more than 200 videos were posted at the portal. In addition, the portal covered the Prodexpo event programme focusing on retail issues and large events held within the exhibition.
Expocentre's unique project Expocentre for Counterfeit-Free Exhibitions was carried out on each day of the exhibition and offered consultations on all issues related to protection of intellectual property.
Event programme
The event programme was opened with the Session on the Food and Beverage Market: Focus on Export, Healthy Lifestyle and Organics. The event was focused on the new Russian law on organic products, problems of the organic industry, prevention of greenwashing, and participation of the state in development of the organic food production.
Discussions of these topics continued during the Panel on Green Products as an Upcoming Trend of a Healthy Lifestyle and a Way to Prevent Greenwashing, organised by Roskachestvo and EXPOCENTRE AO, and the Conference on Lawful Organic: Living by New Rules, organised by the LookBio magazine jointly with the National Organic Union with support of EXPOCENTRE AO.
The important 15th Russian Food Forum "Supplier for Retail Chains" with different sessions and the Purchasing Centre for Retail Chains™ were organised by Imperia KVK and EXPOCENTRE AO. This year was the first time that the purchasing centre consisted of four different centres. The Purchasing Centre for Retail Chains™: Food was a platform for direct talks of buyers from Russian federal, regional and local retail chains with suppliers offering products under brands of product manufacturers. The Purchasing Centre for Retail Chains™: Store Brand (Private Label) offered representatives of retail chains to hold talks about production of products under store brands. On the opening day, the centres welcomed 270 buyers from 100 retail chains. The Purchasing Centre for Retail Chains™: HoReCa had meetings with 60 buyers from 30 hotels, restaurants, cafes and catering companies representing 2,650 outlets selecting suppliers for 2020. The Purchasing Centre for Retail Chains™: International introduced retail chains form Europe, the USA, China and Russia's neighboring countries: 55 buyers from 16 countries held talks with potential Russian suppliers for 31 foreign chains.
The Consultation Session of Russian Export Center: Export Support for Russian Agricultural Products was organised by the Russian Chamber of Commerce and Industry, Russian Export Centre, and EXPOCENTRE AO. According to Director of the Russian Chamber of Commerce and Industry Department for the Exhibition, Fair, and Convention Activity Sergey Selivanov, advisory sessions are good for business, as they inform business community members about export opportunities. It is particularly relevant for Prodexpo. Today, Russia has every chance to boost agricultural production, which has a great export potential. EXPOCENTRE Deputy Director General Vladimir Gubernatorov highlighted the importance of participation in trade shows which can serve as gateways to foreign markets.
Prodexpo 2020 introduced a new event: the Best Practice from Experts of Export and Import 2020. It was organised by EXPOCENTRE AO and the Business Support Centre "Your Choice". Speakers form different countries presented dynamics and outlook of Russian food exports and technologies of intellectual property protection for companies entering foreign markets. Two televised Q&A sessions with experts Rod Tuvaev from the USA and Dmitry Bonte from Belgium made it clear that matryoshkas and vodka would hardly bring any money but organic products and wines have great chances to succeed. Speaking of which, Russian wines are already on wines lists of some Belgian restaurants. One of the most expected events was a presentation of Vitaly Pupov from EPINDUO, China, which is the largest seller of Russian-made goods in China. All participants were invited to place their products in China's main marketplaces TMall, JD and others. Almost the whole room picked up the phones to take photos of Mikhail Medvedev's presentation: his "instructions on how to enter the Chinese market" contained a lot of life hacks and links. Watch Best Practice from Experts of Export and Import 2020 to learn more about successful shipment cases, victories and losses of Russian exporters, how a startup can find partners, and many more.
This year the Round Table on Russian Hospitality, organised by the Russian Chamber of Commerce, EXPOCENTRE AO, and the Russian State University of Tourism and Services, was devoted to Tourism Based on Gastronomic Brands and Local Specialties. EXPOCENTRE Deputy Director General Vladimir Gubernatorov said in his opening speech that the number of Prodexpo exhibitors had grown a lot, including on account of Russian regional manufacturers of gastronomic products. The format of group participation allows not only large companies but also small and medium ones to take part in such a major trade show as Prodexpo. The award ceremony of the Taste Experience 2019 professional tourism industry competition took place within the round table.
EXPOCENTRE AO and the Research Institute of Nutrition held the 7th Annual Conference on Healthy Food and Children. Salt, Sugar, and Fat: Necessary and Allowable Levels. Institute specialists presented their latest studies of nutrition for children aged from 3 to 13, which were used to develop the Russian domestic policy of optimised child nutrition. The conference also addressed current child nutrition trends as a factor helping prevent non-infectious diseases, child food requirements, and some other issues.
The International Centre of Standardization and Certification "Halal" of the Russian Mufties Council held the Halal International Congress. According to event participants, the Russian halal industry has a big potential to meet the increasing demand within Russia and to develop Russian food exports, primarily to the Middle East.
The 15th Russian Conference on the Alcoholic Beverages Market – AlcoCongress 2020 and 6th Wine Forum welcomed industry experts, leading manufacturers and suppliers of alcoholic beverages, officials, and representatives of industry associations, who discussed a broad range of issues pertaining to the development and regulation of the Russian alcohol market. This year the main theme of AlcoCongress was The Regulatory Guillotine: From Regulations to Laws. Wine Forum participants highlighted market development amid the enforcement of the Federal Law on Viticulture and Winemaking in December 2019. The Wine Forum witnessed a landmark event: the signing of a multilateral memorandum of cooperation between the Eurasian Business Alliance (ACIR/ACEA), the Federation of Restaurateurs and Hoteliers, the leading Russian wine distributor Palais Royal, the Spanish winemaker Roqueta Origen, and the Lenta retail chain.
Professional competitions
This year Prodexpo's competitions had a record breaking number of participants.
Prodexpo Organic Awards
Organised by LookBio Media OOO with support of EXPOCENTRE AO
15th International Competition for the Best Packaging and Label for Foodstuffs, Perfumes, Cosmetics and Beverages ProdextraPack 2020
Organised by the National Confederation of Packers, the Tara i Upakovka (Packaging) Magazine
Prodexpo Wine Competition & Guide
Organised by Kitmedia Group, EXPOCENTRE AO
22nd International Tasting Competition at Prodexpo
Organised by Stolichny Stil OOO, EXPOCENTRE AO
Winners>>
Competitions for the Best Consumer Properties and For Successful Promotion of High Quality Goods
Organised by Souzexpertiza ANO of the Russian Chamber of Commerce and Industry jointly with EXPOCENTRE AO
Competitions for food manufacturers and distributors Innovative Product and Choice of Retail Chains
Innovative Product: Winners>>
Nomination of Healthy Lifestyle: Winners>>
Choice of Retail Chains: Winners>>
The Best Product 2020 International Competition
Organised by Agroexposervis, the Competition Tasting Committee,
See more about events in the Prodexpo Video Diary .
You can see visitor and exhibitor feedback here>>.
The 28th edition of the Prodexpo international exhibition will run from February 8 to 12, 2021, at EXPOCENTRE Fairgrounds, Moscow, Russia.
Prodexpo's official Facebook page (Russian only): https://www.facebook.com/prodexporu/
Press Service, EXPOCENTRE AO